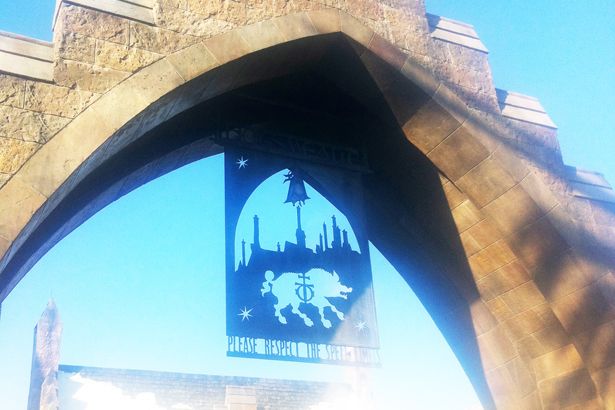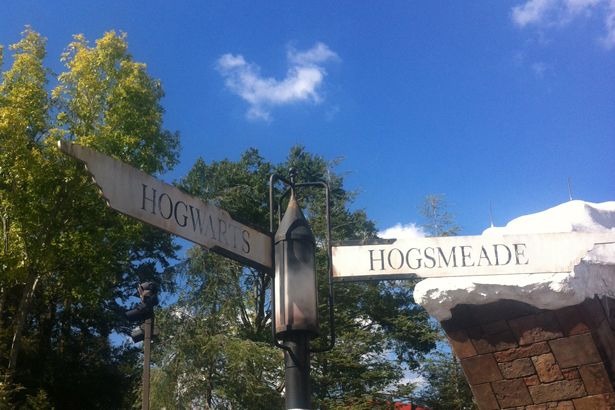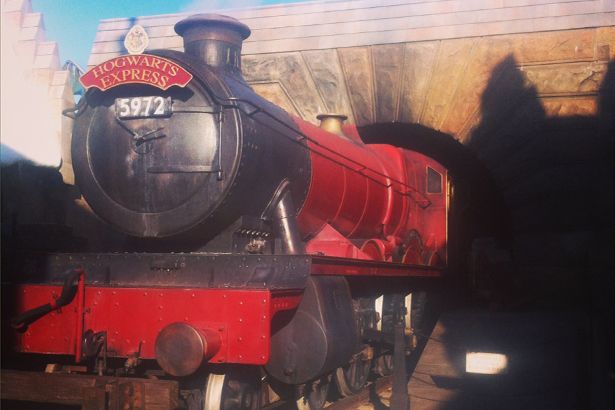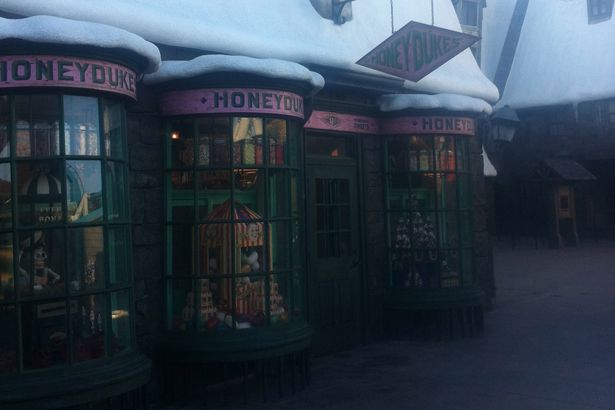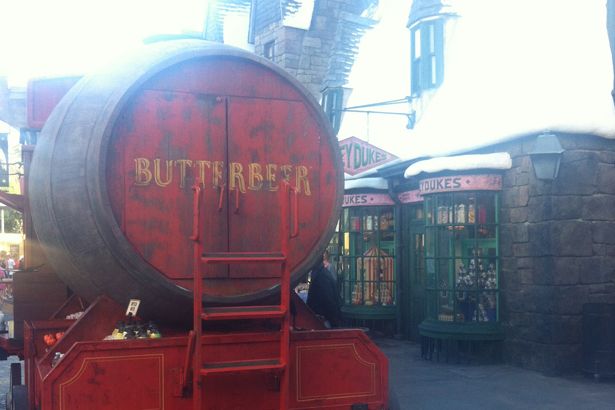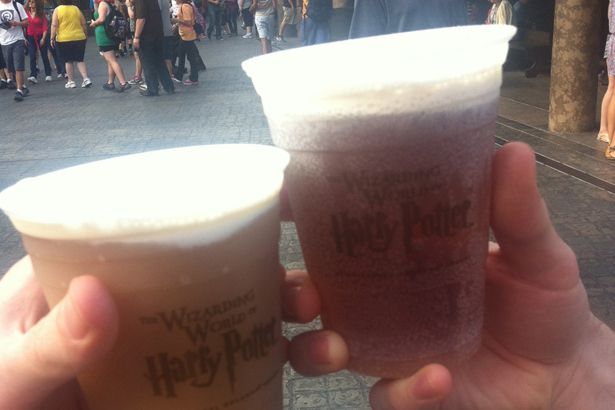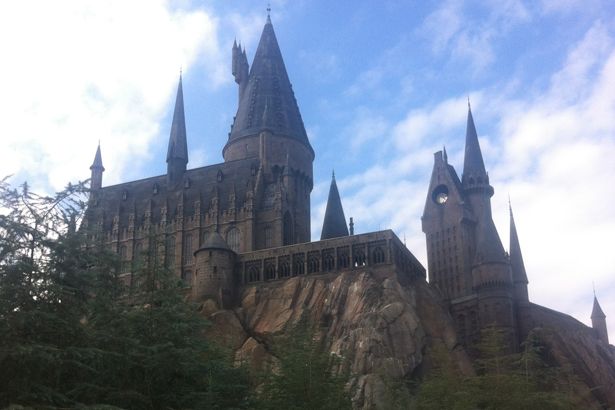 If you follow me on
Twitter
or
Instagram
, you'll already know that I spent the last week of October/beginning of November in Orlando, Florida. It was a long way to go for a week (and I do wish I could have spent longer there) but it was, so worth it. We booked the flights on Boxing Day 2012 so I've spent ALL of this year counting down and being eternally grateful that we actually had a decent summer to enjoy, whilst I waited for October 26th to roll around.
One of my main reasons for going was to visit The Wizarding World of Harry Potter in Universal's Islands of Adventure. As a self-confessed HP junkie (I'm currently re-reading the entire series for the billionth time), I was ridiculously excited to see how the USA version compared to the studio tour in Watford. I think the UK version will always hold a special place in my heart because that's where it was filmed, but the detail and the RIDES in Islands of Adventure are pretty incredible too - despite it being a lot smaller than I expected.
The area is based on Hogsmeade and there are three rides - Dragon Challenge, The Flight of the Hippogriff and the mind-blowing, beyong amazing Forbidden Journey (to even try and explain this would do it no justice at all but basically I rode a broom, played Quidditch and fought off Dementors). There are a bunch of snow-topped shops, a mixture of those found in Diagon Alley and in Hogsmeade but only a few are actually open. There's an Owl Post shop (where you can send postcards that have the Hogwarts wax seal on - I'm still waiting for mine to arrive), Zonkos and Honeydukes, along with Ollivander's wand shop. There's something so magical about wandering down the street, taking everything in (and even listening to Moaning Myrtle in the loos), sipping on a Butterbeer and then turning the corner and seeing actual Hogwarts. Seriously, I'm still in awe at the fact there is a casual castle in the middle of a theme park. It's breathtaking, and it's not just for show either.
The Harry Potter and The Forbidden Journey ride is inside the castle and to get to it you have to wander through dungeons, corridors, classrooms, greenhouses and Dumbledore's office whilst listening to the moving portraits having conversations, getting advice from the headmaster and seeing Harry, Ron and Hermione making appearances. It's literally unreal and I loved every second.
I probably can't rave about it enough and I urge every Harry Potter fan to visit if you get the chance, although definitely go to the studios first. I'm already planning my next visit in October 2015 because Universal are in the process of extending it (there's going to be a working Hogwarts Express that takes you from Hogsmeade to 'London' plus
SO MUCH MORE
) that's due to open next summer, but obv it'll be really packed then and full of super, super, super fans. And I probably need a lot longer to save up too...