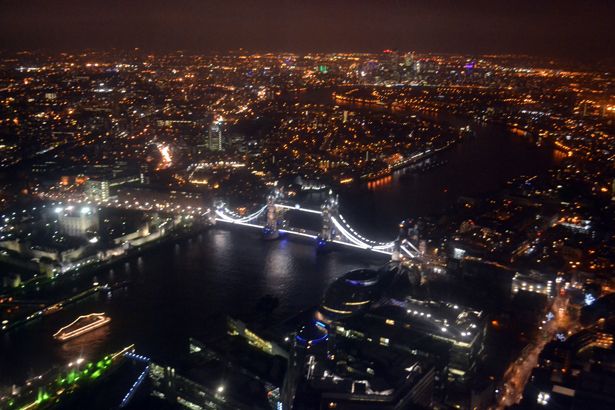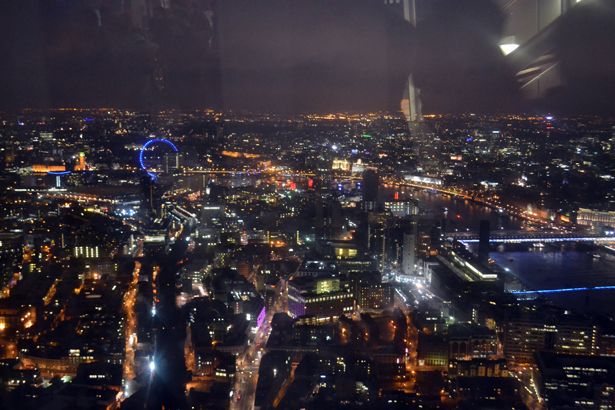 Okay. So, just be aware that when you buy a ticket to go up the the 69th floor of
The Shard
, you are essentially paying £25 to go in a lift. Two lifts (that travel at a whopping
two floors per second
!!!!) and four flights of stairs if you want to really spread the cost out and feel like you're getting your monies worth, but let's not get pedantic here. As a complete lover of London and somebody who is a sucker for a pretty view, I say it's totally worth it and it is something you'd only ever need to do once. Admittedly, it could be a lot cheaper, especially compared to the $14 or so it costs to go up the Empire State Building, but whatever.
As you can probably (hopefully) tell from my pictures above, the views are absolutely spectacular and totally breathtaking. I mean, I love a good skyline at the best of times but this is really something else. There's an inside viewing platform on the 69th floor and you can walk in a complete circle so you can get views of the city from every angle. Then, if you like, you can climb up those three flights of stairs and go to the "uncovered" platform on the 72nd floor. That's pretty much the same as level 69 but a lot colder and so windy. I stupidly thought it'd have no glass, thus making photos a lot better because there'd be no reflection, but obviously there is glass because otherwise it'd be TOTALLY UNSAFE. DUH. I don't think my pictures turned out too badly though, I am quite proud of my ones of Tower Bridge and East London. I especially like the way you can see the way the Thames bends.
The View From The Shard
is something that you kind of have to experience for yourself to actually be able to appreciate it in it's entirety. I'd recommend going up later in the day, I think watching the sunset over the city would be beautiful, but going up when it's properly dark is the best. Everything just looks so much prettier when it's lit up.
I think slots do get booked up pretty quickly so it's probably worth planning your trip instead of just rocking up on the day, and it's worth bearing in mind that you can spend as long as you jolly well please up the top too.