Got a bit of a nail varnish haul to share with everybody. I sort of have a ritual now that everytime I go into Superdrug, I have to buy a Barry M polish - they're definitely the best value out of all the ones I've tried, even if they do take ages to dry sometimes.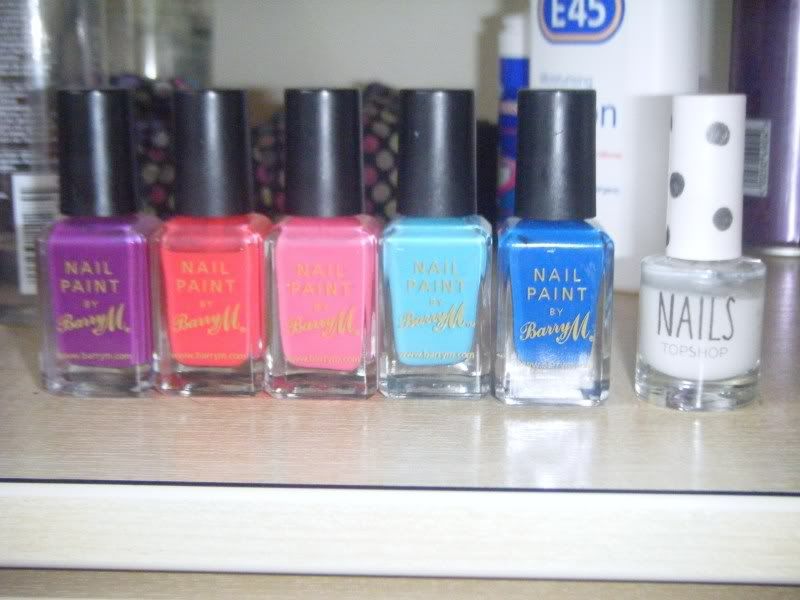 L - R
303 Deep Purple
296 Coral
305 Pink Flamingo
295 Turquoise
291 Colbalt Blue
And the one on the far right is from the Topshop range and is 001 Matte and it's a polish you put on top of any exisiting and it takes out the shine and makes it matte, believe it or not! There's a photo below of it on. It doesn't look good on all colours but on the majority that I have tried, it does and it just makes a nice change sometimes.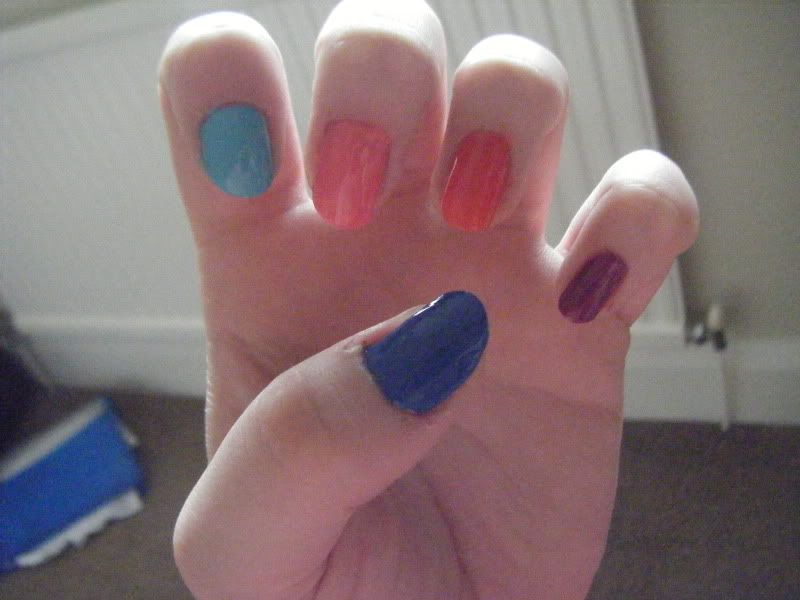 All with 2 coats each.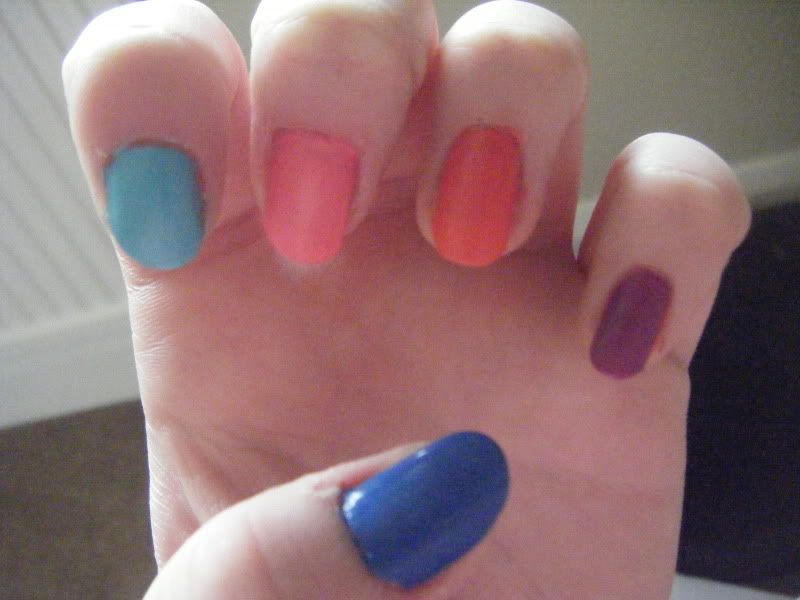 With the Topshop matte on top - you can't see much of a difference here but it's a lot better in real. Promise!
(Sorry the photos are rubbishy and a funny size, I don't know what I did and I can't be bothered to fix them)