I got around to changing the layout of this thing, the header is my first attempt at using
Photoshop
- thoughts? I've used
Paintshop
Pro 7 ever since I started making web layouts (I say that like I'm some sort of expert, I'm obviously not but I used to do them loads when I was younger!) and so I know how to use it, meaning
Photoshop
was a shock to the system. It all seems so complicated but fingers crossed I'll get used to it!
Enough geeky chat for now though because I finally used the
bamboo flat eyeliner brush
that the kind people who deal with
E.L.F
's PR sent me last week. I used it, as I said I would, with
MAC's
Fluidline
that I bought at the weekend.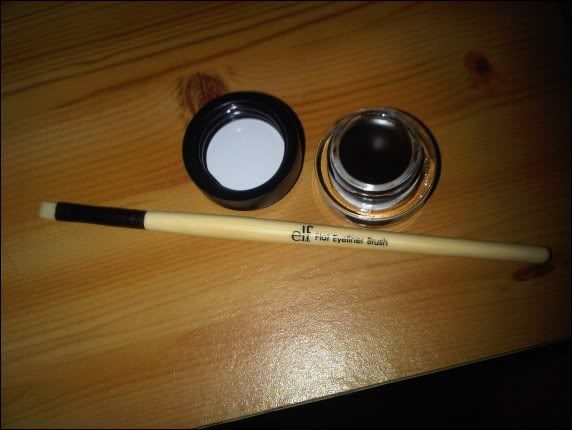 I definitely think it's just a case of practice makes perfect when it comes to applying
Fluidline
, I personally don't think it's the same applying liquid eyeliner at all, although I know some people have said it is.
The whole range of mineral brushes are eco-friendly, the handle is made from sustainable bamboo
and they're all ergonomically designed to fit perfectly in your hand for comfort and precise application
. The
eyeliner brush
retails for only £5.50 - a very reasonable price, as all
ELF
brushes tend to be - and so far, so good.
Admittedly, it is recommended for use with mineral make-up, although I'm told they can be used with wet or dry products too. I've had no problems with it so far;apart from the fact it isn't angled which I find makes application a little bit more difficult, but it really is just getting used to it.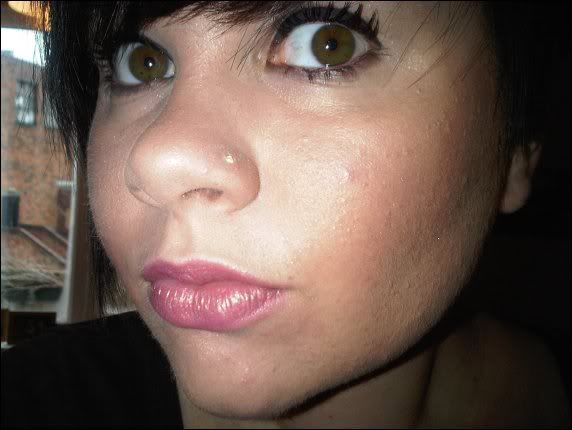 For the price, I would definitely recommend both this brush and
all the others
that
ELF
do because they're such good value for money, are all made from synthetic hair and are really easy to keep clean and in a good condition. Despite having the 210 from MAC (I think) before when I had
Fluidline
, I can't really tell the difference between the two, and I'm not sure I'd be prepared to shell out almost triple the price of this one for another MAC brush when the same look can be achieved with this one!
What brushes do you swear by for gel eyeliner application/eye make-up in general?