As promised a few weeks ago, here is the first of my weekly nail polish/nail art posts. I hadn't forgotten, I just seemed to have been so busy each Sunday since I first mentioned doing it and I wasn't prepared to compromise and post on a different day for some reason! The name of the feature is so unimaginative as well, so if anybody has any better suggestions do let me know!
So, I've been getting a few anon questions on
Tumblr
(I say a few, there's been two) asking how I get my nails the shape they are etc, so if there's anything you want to know - ask away on
Formspring
or
Tumblr
. Or even about anything else!
I really need to get out of this repetitive leopard print rut that I am stuck in but it is so easy to do and looks good. I'm tempted to branch out and buy some nail stickers and/or one of those
Konad

stamping set
things just to inject some variation into my current nail regime but I am yet to get round to it. Also, just recently I seem to be (more) impatient whilst painting my nails and they keep getting smudged and ruined so I end up having to redo them about 48 times before I'm satisfied! Life's inane problems, eh?!
Anyway, here are the different nails I have been rocking over the past couple of weeks: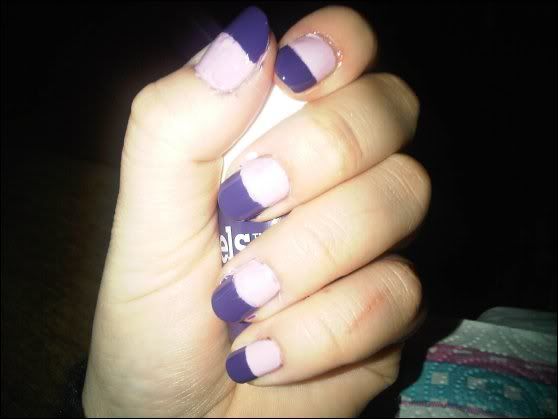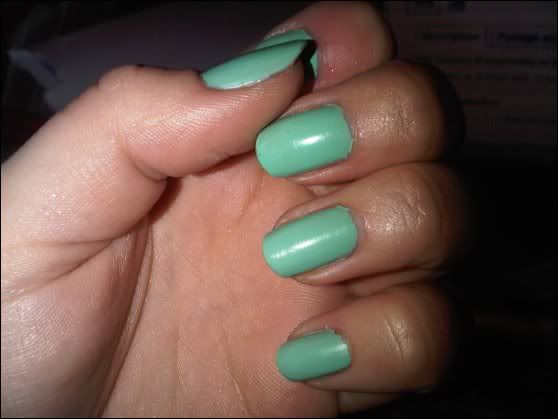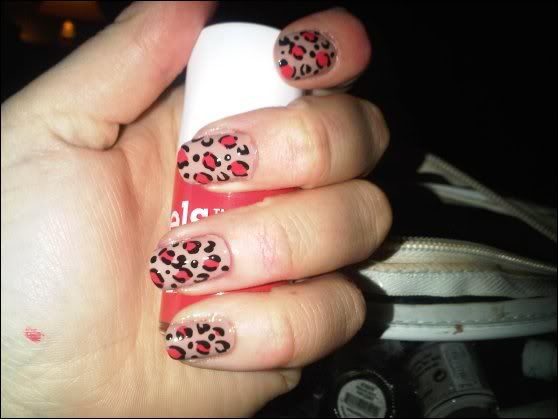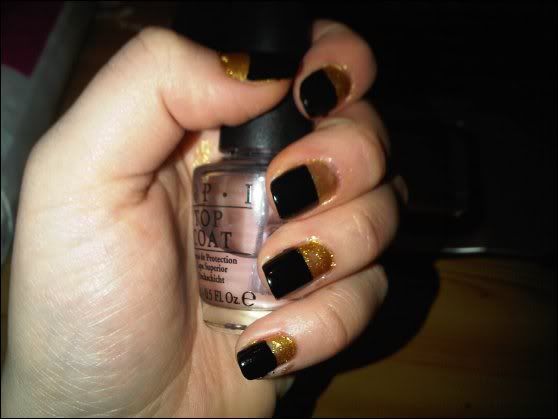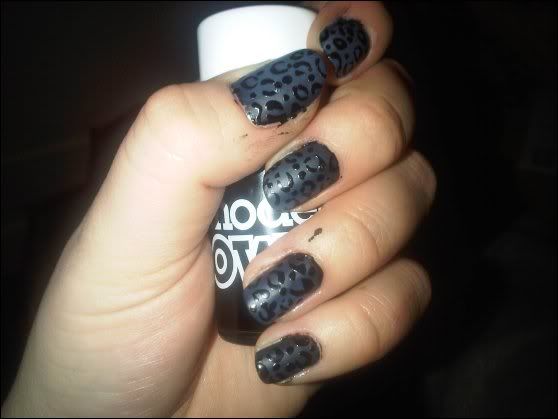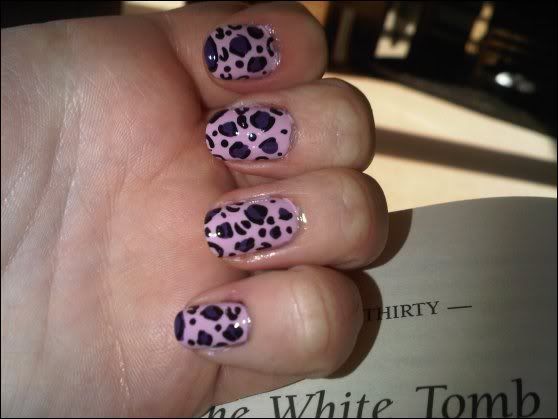 001.
17 Sweet Kisses & Models Own Pure Purple,

OPI

top coat
. These lasted about 15 minutes before I took them off and did them again, they looked properly crap in real life!
002.
Models Own Jade Stone &

Topshop

Matte top coat
. I'm not really a fan of these for some reason but this is how they looked for my interview for an internship in the beauty department of
Psychologies
(which I got, hello London!). They got complimented by a woman who was wearing
Louboutins
and who I assumed worked for Elle, the best sort of person to get a compliment off I'm sure you'll agree.
003.
17 Forever, Models Own Coral Reef & Models Own nail art pen,

OPI

top coat
. I wasn't really a fan of these either and so they didn't last much longer than a day.
004.
Models Own Gold Rush & Models Own Black Magic,

OPI

top coat
. These also got a fair few compliments by various shop assistants while I was out and about in town.
005.
Models Own Black Magic,

Topshop

matte top coat & Models Own nail art pen
. I am so proud of these, they're a
blatant
rip off of
Wah
! Nails (as per usual) but I am literally so proud of these, I think they look really good, even if I do say so myself!
006.
17 Sweet Kisses, Models Own Pure Purple & Models Own nail art pen,

OPI

top coat.
If I remember correctly, I wasn't a massive fan of these nails either, I love the colours together but I think the purple was too dark with the black outline of the nail art pen so it didn't look quite right somehow, just me that thinks that or...?!