These are the only photos I have of my nails since my
last nails of the week post
even though I've had them done a million different colours. I'm trying to make it my aim to have different coloured nails every day throughout my internship, mostly because I have so many polishes that I forget I have. From Tuesday I'll try and take a photo each day if I remember, I know you'll all love that ;)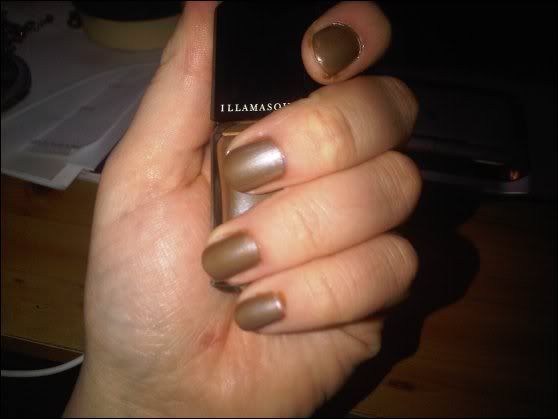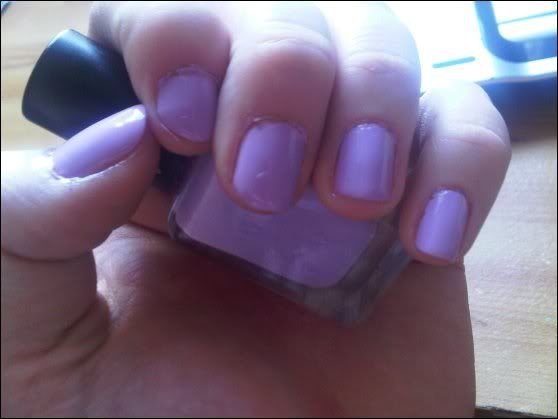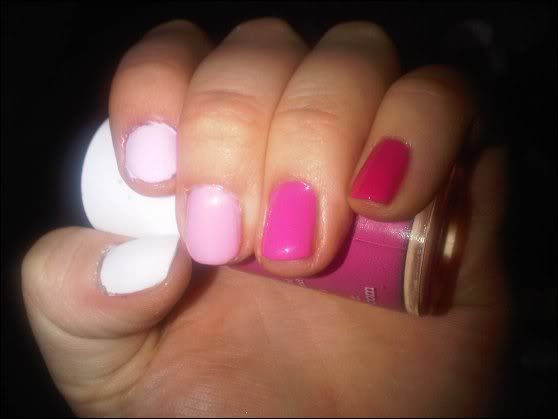 001.
Illamasqua
Bacterium
with Essie's
Kisses &

Bises
on top. I got this for £1 in the beauty sale and it's a colour from their latest collection, I wasn't sure about it at first and I only bought it because it was
Illamasqua
but I actually love it. It's a really love
iridescent
beige colour. The Essie polish is gorgeous too, the website recommend you use it on top of other polish rather than alone and it gives a really nice pink/purple
iridescent
finish. Love!
002.
Barry M
Pale Purple
. I love this colour so, so much and I definitely need to dig it out more!
003.
Can't remember what makes/shades these are but I can find out if anyone wants to know. This is my attempt at
ombré
nails, recommended by my lovely friend Natalie. I was quite pleased with how these turned out actually and it makes a nice change from a single block colour and nail art.