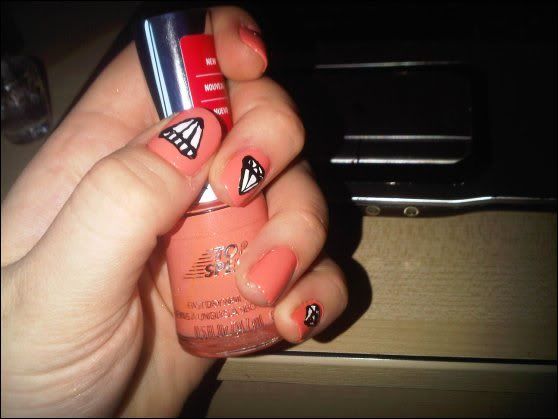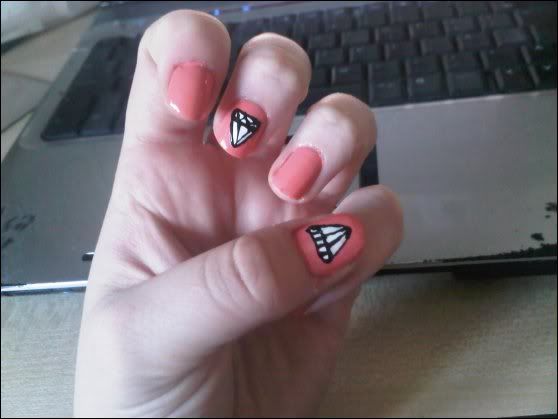 I haven't done any nail art in TIME, seriously it has been so long that I even think I'm losing my touch doing leopard print! Must get back into it, I need to get as good as
Charlene and her amazing bananas
!
I took inspiration for the diamonds from
this picture
that I found on
Tumblr
, seriously, can somebody teach me the ways of doing good nail art?! To do it I used black and white nail art pens and the coral is called Peachy and is from the new Revlon Top Speed range, and it does actually dry super fast but only when you don't put layer upon layer upon layer upon layer on and expect it to be dry within seconds...
I need to go to bed now, there's no rest for the wicked apparently!