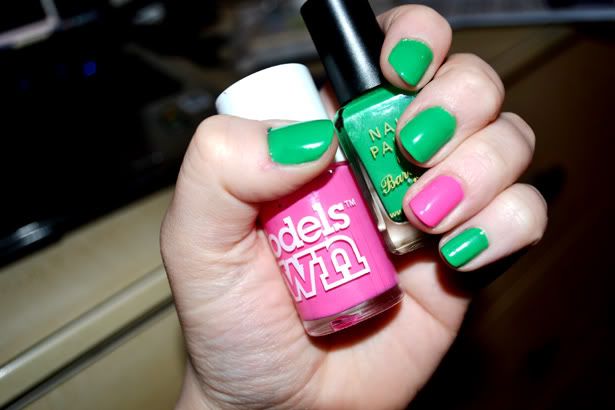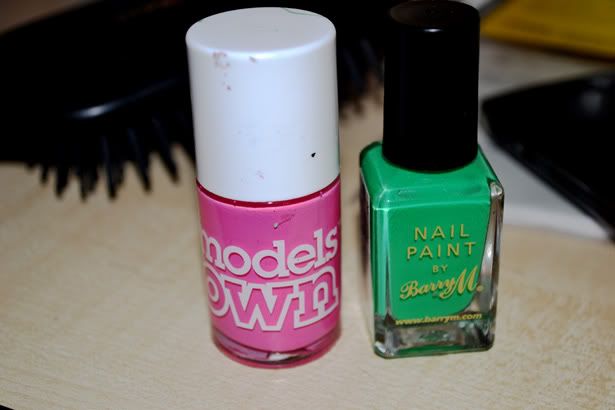 Since being back at work I haven't been able to paint my nails and it's been so horrible. I haven't gone a day without wearing nail polish since I last worked at Christmas so as you can probably imagine, it took a while to get used to seeing bare nailz on the end of my fingers! Although since I stopped wearing polish about three weeks ago, I think my nails have weakened because they keep splitting :(


Anyway, this week I've had three days off (but not missed out on a days pay thanks to the horrendous 15 hour shift I did on Tuesday/Wednesday) so decided to go mental and finally wore this amazing colour. Spring Green by Barry M is probably one of my faves and I absolutely adore it. It's such an amazing colour and I wish I could wear it forever, everybody should own a bottle of this. I put Models Own Pink Blush on my ring finger and I'm quite impressed with how they look together, simple yet effective.
What are your favourite nail polishes to wear together?
PS, today I won a
Samsung Galaxy Tab
thanks to
Warehouse
and their amazing
#WareStyleTreats
, they still have about a week or so left of giveaways so go and follow them to be in with a chance of winning :)