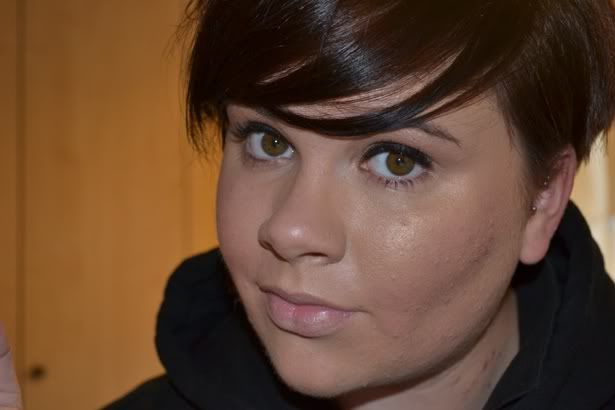 Say hello to massively close-up mugshots! Cringe.
I thought it was about time I showed you the results of my new favourite foundation. I've had this badboy,
Flawless Finish by ELF
, since it got sent to me in July and just like most things I own, it was sat in my make-up bag unloved and untouched. I'm always wary about using highstreet foundations, not because of coverage, but because I'm a bit concerned that they don't last as well as more expensive brands. That's not a problem with this though, the coverage and finish are both absolutely fantastic and the longevity is also incredible; Flawless Finish survived a 10 hour shift yesterday and it had only disappeared off my nose. BUT ALL FOUNDATIONS DO THAT, HOW DO I MAKE MY NOSE STAY COVERED AS WELL AS THE REST OF MY FACE?!
As you can see it is a little bit orange on me but I guess that's a risk you take when buying foundation online, at £6 though I can hardly complain! The shade I've got at the minute is called Buff but I placed a cheeky ELF order the other day and ordered a replacement bottle in Sand so we'll see what that's like on me. Just for the record, I'm NW20 in Studio Fix and number 7 in Skinbase if you're thinking of purchasing, which I highly recommend you do!