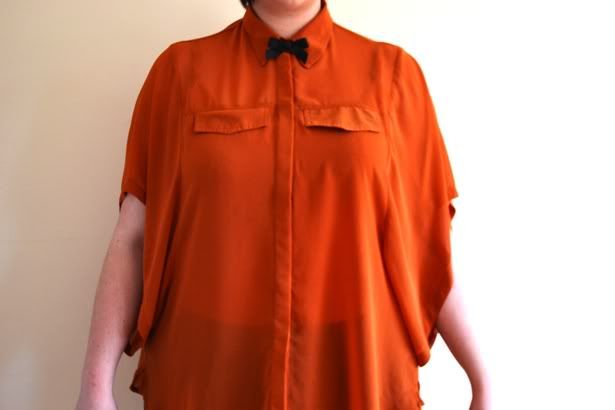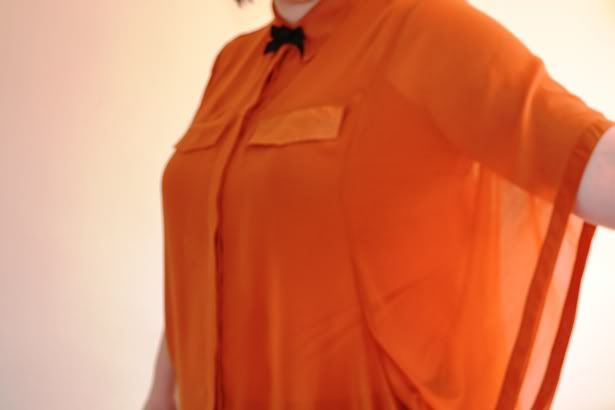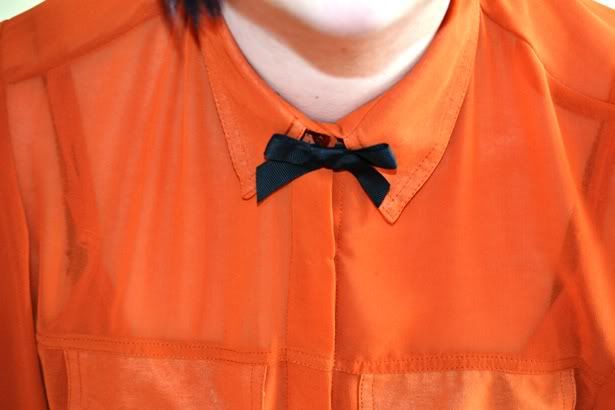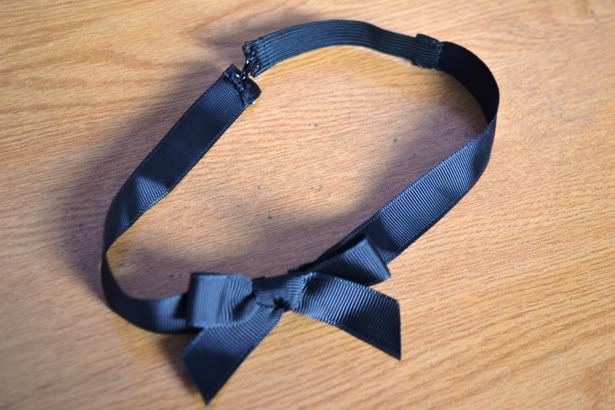 This is my new fave top EVA, srsly. And it was only £22.99. BARG. I love it, I'm always drawn to sheer, button-up-to-the-top, orange coloured shirts and this is definitely no exception. I already own about three other similar tops but let's not talk about that.
I got this last week from New Look whilst I was in Newcastle avec
Rachel
,
Klee
,
Charlene
and
Rani
. It's from one of the consessions in there called
Vindictive
, I never usually look at any of the other brands available in highstreet stores because everything always seems to look horribly tacky and really chavvy. A bit like Lipsy. But I dunno, this caught my eye and I didn't even bother to try it on. THAT'S HOW MUCH I LOVED IT. I love the sleeves, the shape of it, the pretend pockets. JUST EVERYTHING.
I could probably do with a massive statement necklace to wear with it but I haven't found anything that's quite right just yet so I've made do with a black bow tie. I actually wore Klee's 50p Primark one when we went out on Monday night, and then on Tuesday (yes, I went out again and wore the same thing, I'm a tramp) I wore it with
this necklace
that I won from Temporary Secretary just after Christmas.
The bow I've pictured though is one that my auntie made for me and I think it's genius, I'll never have to try and tie a bow nicely again because I've got this one that is on a piece of ribbon with elastic and a hook & eye. Amazing!