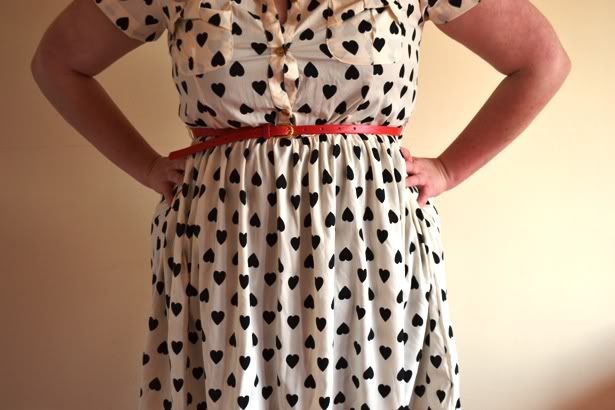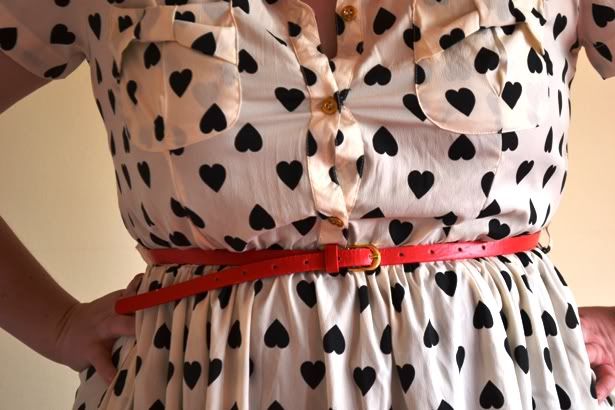 I really, really love this Primark dress and for £13, I wouldn't usually complain but the fit of it makes me sad. It's absolutely perfect everywhere except for over my boobs, it's not even tight across them it just DOESN'T FIT. It's weird, I can't explain what I mean but I'm sure you can either tell from these photos or you already know from personal experience (defs another blogger bandwagon right here). It's not even as if I could go up a size because then it'll be too big everywhere else. OH WOE.
I'm in two minds about getting a refund on it or my Mum suggested maybe sewing in a press stud between the buttons so it doesn't gape? I don't know, would that look stupid? I REALLY AM TORN, I should probably just keep it but then part of me thinks I could put the £13 towards something nicer/similar from somewhere else where these ridiculous issues won't occur.
WHAT SHOULD I DO GUYS? HELP A SISTA OUT. Oh, also. I could never be a fashion ~blogga because taking outfit pictures is probably one of the most stressful experiences ever ever ever.
One final thing, I had my first ever article published via the
Yahoo Contributors Network
(I got my own byline and everything!) last night titled
10 things I love about Olly Murs
, which probably couldn't be more appropriate so if you could all click that link that would be gr8. You don't have to read it, but if you do then feel free to leave a nice comment - there are only three so far and two of them aren't very nice :(