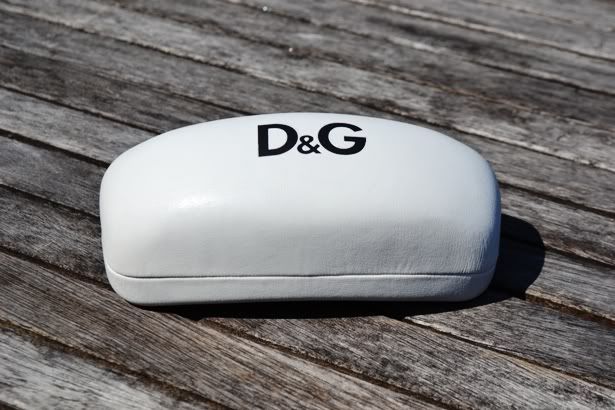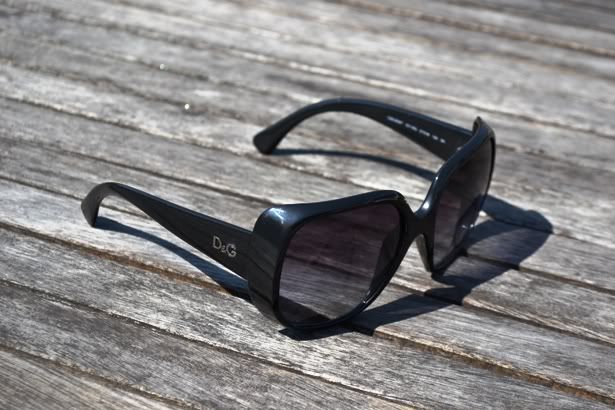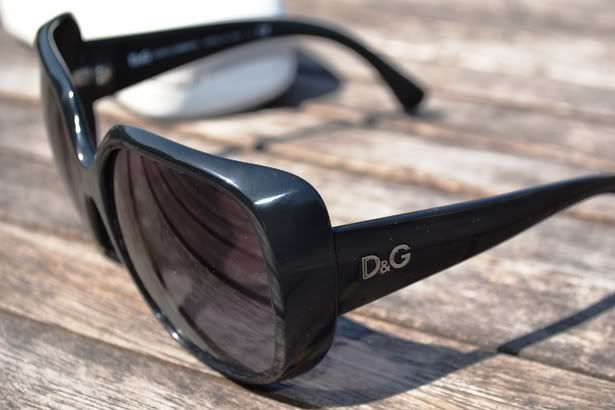 Every summer for as long as I can remember I've said to myself that I'll treat myself to a pair of designer sunnies, but I only managed to get round to it last October when I treated myself to a pair by Michael Kors, and now I've just bought my second pair in the shape of these D&G beauties!
I actually bought these off a website called
Red Hot Sunglasses
with a voucher that I'd got from
Groupon
*, who offered me a £30 voucher to spend on any deal that I wanted. I've had it for a couple of months but I hadn't found anything that quite caught my eye until now. The deal cost £24 and it was for £60 to spend, so I took full advantage. Before now I've never bought anything off Groupon, I want to say it's because I was wary, but I don't think that's the right word. I'm mostly just worried because the terms can be so strict on some of the offers, that in my head I think that I won't get round to using the voucher, or the item that it's for will sell out, or something else completely ridiculous.
I got this voucher a week last Saturday and it became valid at midnight on the Sunday, so there I was at ten past picking the glasses I wanted - you know, just incase the whole world and their dog wanted the same ones as me. There was quite a lot of choice in terms of designers: D&G, Ray-Ban, Alexander McQueen, Marc by Marc Jacobs, Miu Miu, Vivienne Westwood, Gucci, Chloe plus looooads more and the prices really aren't that bad. Mine should have been £100 but with the voucher they only came to £40(+ £4 p&p) which I think is an incredible price. I was a bit wary about buying them off the Internet without having the chance to try them on etc, but there is a returns policy on the website so if the worst happened then at least I knew I could send them back. The delivery was super quick too, they arrived on the Thursday after being dispatched on the Tuesday and had to be signed for on delivery.
If anybody is tempted to treat themselves then I've just spotted a similar deal that's available -
£19 for a £55 voucher to spend at Sunglasses Shop
. Let me know if you get anything!