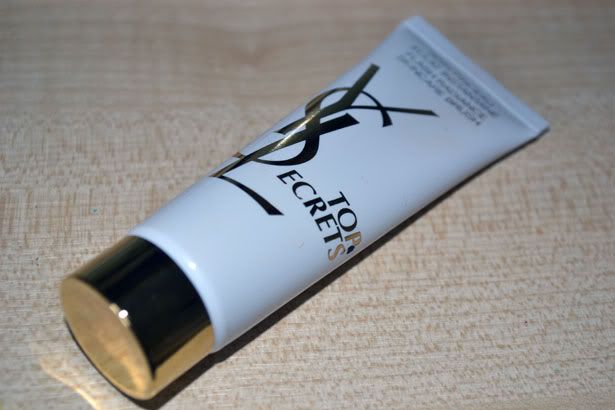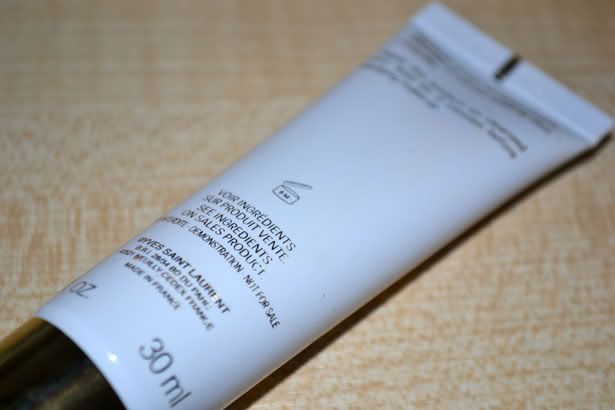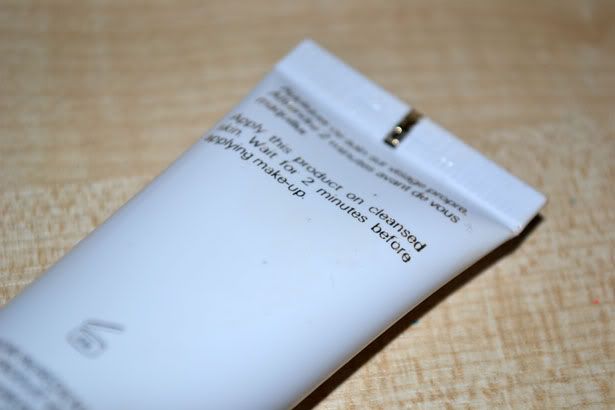 I've only been using this product a couple of weeks but I've already fallen in love with it, although I'm not quite sure I'm sold enough to spend £36 on a full size, 40ml replacement when I run out of this tube is something I haven't quite decided on yet!
I actually got this as part of a YSL set whilst I was in Harrods over my birthday weekend. I got Flash Radiance, the YSL Shocking volume mascara and a tube (pen?) of Touche Eclat for the grand total of £22. The actual total of just the mascara and Touche Eclat alone is £39 so I feel like I did extremely well for myself, but that's a whole different story.
Flash Radiance Skincare Brush is actually a primer, something that I wasn't aware of until I got home and Googled it. The 'skincare brush' that's in the title is what threw me; there isn't any sort of brush included with this, although in the full size version there is. It's such a gorgeous product to apply to freshly cleansed skin, it makes my face feel all tingly and nice - almost as if I've put some mint shower gel on or something (that's the best way I can think to describe it!). It makes my face feel so smooth, fills in any lines and creates a sort of 'film' - in the best way possible - over my face, thus making my foundation a dream to apply.
The instructions say to blend the product onto clean skin and then leave for two minutes, something that I would definitely recommend doing, and if you have time then leave it for as long as possible. I usually put it on and then brush my teeth or sort my hair out! I bypassed the leaving it stage yesterday and it was the biggest mistake I could have made; my foundation went all bobbly and lumpy and my face just looked an even bigger mess than usual. Not fun, and if you're in a rush then that's the last thing you want to be dealing with.
I'm not sure that this primer helps with making make-up last any longer, I tend to use a setting spray each day so I've not noticed any difference in that sense, but it certainly fills in any fine lines you might have and, like I said before, creates an amazingly soft surface to apply foundation on to.
Have any of you used this primer before? What are your favourite ones to use? I do love a good primer, but I have to say that I'm not convinced by Benefit's Porefessional yet - it just doesn't do it for me!