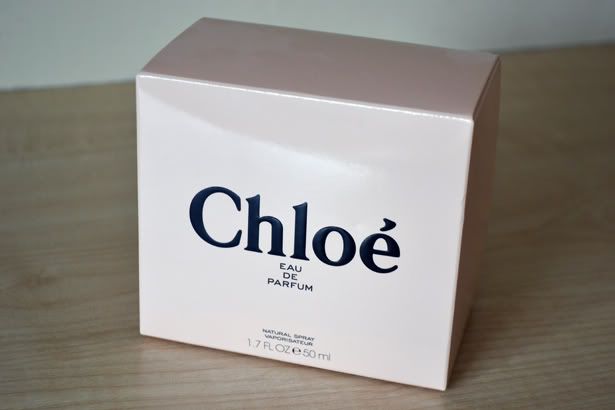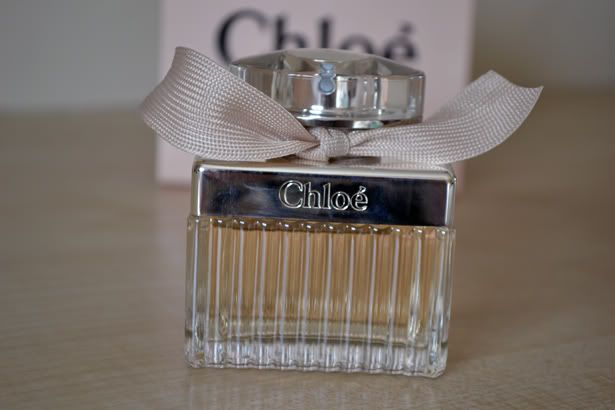 Chloé Eau de Parfum: Boots, £52 for 50ml
I always feel a bit weird blogging about perfume. Using words to desribe the way something smells isn't one of my strong points but I'm going to try, and if this post turns out crap and doesn't do anything for you then I strongly suggest you go out and get this anyway, mostly because it'll sit pretty on your shelf.
Chloé isn't a perfume brand that has ever really interested me and I'll admit that I've never lusted after any of their fragrances (I would definitely have a bag or purse though). In fact, I'm not sure I'd ever actually smelt any until I purchased this a few weeks ago. I got a £20 Boots gift voucher for my birthday back in June and decided straight away I'd use it to buy a new 'special' perfume. I'd say Dior's Midnight Poison is my signature scent; it's the one my friends say smells of 'me', even though I only ever wore it on special occasions - my everyday perfume changes on a daily basis. You see, it all depends on what I'm doing and where I'm going, but I digress.
The day I bought this, I spent a good hour or so sniffing away. I had a gazillion of those little cards that I'd sprayed various perfumes on, I'd spoken to shop assistants and I was in a massive state of confusion so in the end I had to walk away and go round the precinct a couple of times before I made my decision. Who knew perfume shopping could be so stressful? I wanted something for nights out, that was different to the sweet and floral scents I usually opt for, and something a bit 'heavier' and more musky. I was so close to getting Estee Lauder Sensuous Noir but at the last minute decided it was a bit too spicy for my liking.

Despite not wanting anything too similar to my daytime choices, I think I'd describe this scent as lightly floral with a twist... umm, see what I mean about not being able to describe the way something smells? It has a woody, spiced edge that sneaks through between the fruity and floral notes, but it's a scent that is a little bit different and, I'd say, extremely feminine and sophisticated. It lasts well on me and its one of those perfumes that makes you smile when you get a little whiff of it every so often, know what I mean? I absolutely adore the bottle too and the thoughtful little touches like the hand-tied bow around the neck make me happier than I'll admit.